creative technology for agencies & brands
Oddcast offers media personalization technology for viral marketing campaigns. In an Oddcast campaign, consumers will interact with your brand creatively - and share it. See our Campaign Gallery for examples of our work.
We implement turnkey campaigns, and also offer a technology license. So check out the below examples, and give us a holler to find out how we can help with your campaign.
videostar
video personalization in a snap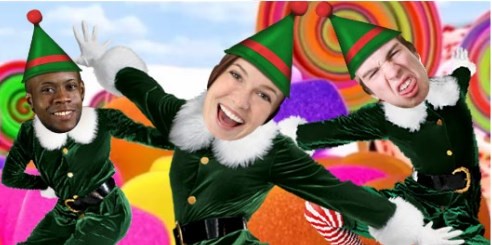 Inject faces, images, test and audio into your video. Oddcast VideoStarTm texhnology allows consumers to easily and intuitively personalize and share video content. Perhaps most impressive is the ability to inject faces into the video, but VideoStar can also inject user's background images, text, and audio. VideoStar technology has been used to power some of the internet's ,ost successful viral marketing campaigns! Here are some examples. Inject Faces into Live Action or AnimationPurto graeci essent quo at. Mea ei putant cetero lucilius,essent animal ei vel,ne vel consulatu comprehensam, An modo ornatus gubergren mea. Ne vim dicat recteque dol el. Personlize Text in a Video Think of your name on a jersey, on a door, magazine cover, text messages on a mobile device - all can be creatively edited! Have you always wanted to see your name in lights on Broadway? Replace background Images in a Video A picture on the wall, in a newspaper, on a billboard - can be replaced by user. Have you always wanted to see your face on TV? In print? In lights? This is your chance! Customize the Audio in a Video Add or replace music or speech with your own selection. Add your name or your buddy's name - personalized audio makes it, well, personal... and if it is personal, users will want to share it. Want to know more?

example include:

Elf Yourself Dance Moms Chevy What Do You #PlayFor See More >
photoface
facial photos brought to life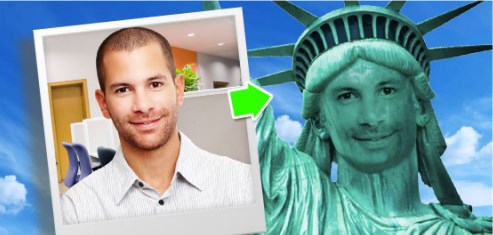 Your face becomes a live talking head. Photoface technology utilizes precise facial detection, 2D to 3D extrusion and 3D facial modeling to turn a 2D snapshot into a 3D live talking head in a snap.

Any number of effects can be applied to the 3D face:
Facial coloring or tattoos
Morphing with other faces, fantasy characters, or inanimate objects
Face comes alive and can be made to speak and look around
Use recorded audio or built-in Text-To-Speech technology to add speech.
Facial expressions, realistic looking or exaggerated can be applied.
Want to know more?
example include:
Speaking characters
hit more eyeballs with cool characters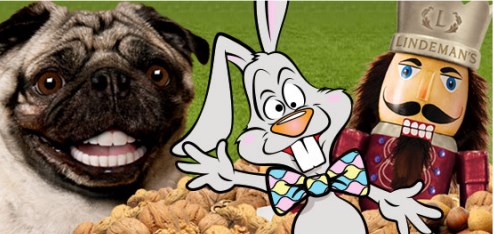 Create & animate kooki illustrated talking heads. We can custom create unique characters for your campaign - and let users accessorize them and choose what they say. Need speaking characters for business use? Click here core functionality Talking characters are loads of fun. Create branded seasonal greeting cards for fans of your brand to use and share; Create animated sports fans or sports taunts. Or promote your product through a myriad of fun creative ways. You can even use them to endorse political campaigns (yes, it's been done)! Want to know more?

example include:

Doggie Dentures Startburst Bunny Gram Lorum Ipsum See More >