speaking characters for business
Spoken communication improves business results!
Offered under the SitePal brand, our speaking characters are configurable, programmable, and designed to be to easily integrated & updated. We offer a huge character gallery to choose from, or we can create a unique character for you.
for website
enhance your human interactions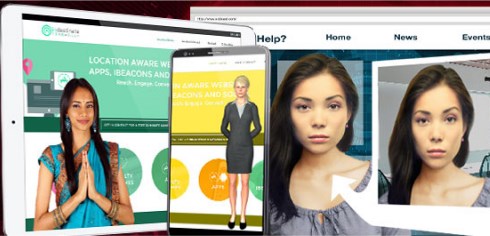 SitePal is the only speaking character solution designed to be fully dynamic: editable, responsive & programmable in your web page or mobile app.


1.

Sitepal is compatible with all platforms & browsers (including mobile). It is the only speaking character solution that supports ANY of the following capabilities, let alone ALL of them.
Unlimited Updates - With Zero Production Costs Try doing that with a Video or custom built animation.
Real Time Dynamic Control - via API SitePal supports an incredibly rich API which enables you to programmatically control every aspect of your character's behavior and speech - in real time.
Real Time Speech With dynamic programmable Text-To-Speech built into the platform, your character can speak real time content to your site visitors
AI Agent Select the speaking character of your choice to be the face of your AI Agent. SitePal characters, due to their Dynamic API control, can be connected to ANY cloud based AI knowledge base.
Enterprise Product Integration SitePal can be whitelabled and integrated in to your own product. Talk to us about an Integrator License.
Create Your own Photoface™ 3D Create your own 3D speaking character from a photo, or we can design and create a custom character per your specifications.
Want to know more?
Get started now at www.sitepal.com
Looking to integrate SitePal characters into your product?
ask usabout the Sitepal Integrator License
for mobile apps
from AI experts to entertainment to brand promotion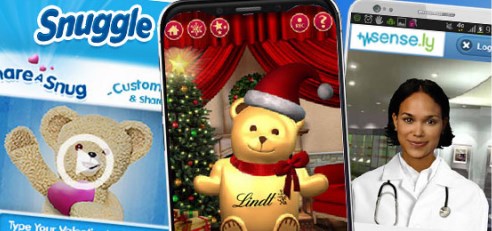 Get the Emedded Mobile Toolkit(EMT). SitePal characters work on all web browsers and platforms, including Android and iOS. If you need your web based SitePal characters to work on mobile – they already do. But, if you are looking to incorporate our speaking characters in your native mobile app, look into our Embedded Mobile Toolkit. With EMT we provide you with a package that includes the avatars to be distributed with your app, to be loaded locally from the user's mobile device – for both Android and iOS. ( note: dynamic TTS still requires an Internet connection, but pre-recorded audios can be loaded with your app and played locally)
Want to know more?

For more info and a quote please send a note to sales@oddcast.com.
for training
a talking face makes all the difference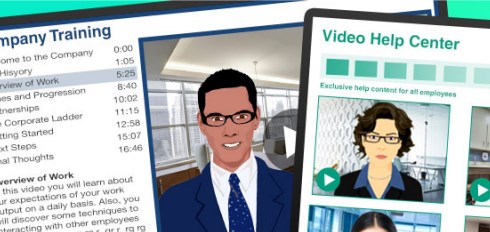 SitePal supports generating hi-res video clips of your speaking character. You can do so easily & repeatedly, using your own voice, a professional voice, or text-to-speech. No need to shoot new video every time you need an update. The generated videos can be incorporated into your own training videos and presentations. Green screen is supported for easy processing.
Want to know more?

For more info and a quote please send a note to sales@oddcast.com.